Description
The Custom Vibrolux Reverb is more a modern interpretation of a classic Fender rather than a reissue; connoisseurs call it a "little Vibro-King." Turn it up when you want to soar, or turn your guitar down to play clean with this super-responsive 40-watt all-tube amp. The more dynamic your style, the more you'll love its ability to whisper or scream in response to changes in your pick attack. Features include dual 6L6 Groove Tubes output tubes, five 12AX7 preamp tubes, one 12AT7 tube, two 10" 8-ohm Jensen P10R speakers with alnico magnets, two independent channels (normal and bright), reverb and vibrato (both channels), 4-ohm external speaker jack, two-button footswitch and tilt-back legs.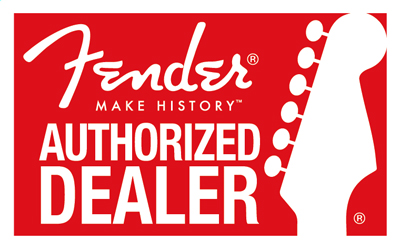 Overview
-Power Output: 40 Watts
-Tubes: 6L6 (2), 12AT7 (1), 12AX7 (5)
-Speaker: 2-10" Jensen P12R Alnico
-Controls: Volume, Treble, Bass | Volume, Treble, Bass, Reverb, Speed, Intensity
-Dimensions: 25" x 19.5" x 9"
-Weight: 46 lbs

Features
-2 independent channels (Normal and Bright)
-Reverb (both channels)
-Vibrato (both channels)
-2-button footsitch
-External speaker jack (4 ohms)
-Tilt-back legs
-Made in the USA


---
Why We Love Fender

It's hard to find a name more synonymous with guitars than Fender. Ever since Leo Fender burst onto the scene with his now-iconic Telecaster, Fender guitars have found homes in the hands of brand new guitar players and seasoned rock stars. When the headstock says Fender, you know you're getting a quality instrument.
---